Kim Hadley
---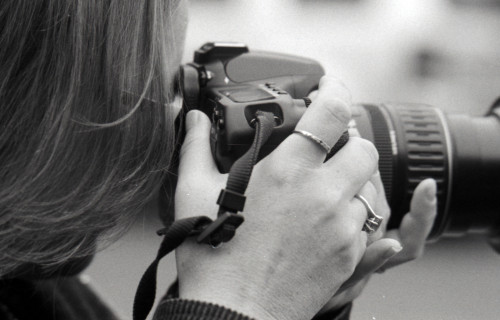 As a curious child, Kim carried a small Canon point-and-shoot everywhere she went. She was obsessed with documenting her world as she saw it. Today, she has a trusted Canon 6D at her side and they are inseparable.
Kim spent her summers in Ashe County, roaming 100 acres in Creston where her mother lived, from the age of 5 until she went to college for a degree in Biology in 1990. In 2003, she moved to Creston permanently.
Her serious interest in photography began in 1996 to complement a new-found interest in birding. She enrolled in an adult education evening class to learn how to use manual camera settings, shooting only on slide film. In 2000, She received her first digital camera and hasn't looked back. In 2007, Kim was a recipient of the annual Regional Artist Project Grant through the Ashe County Arts Council to purchase her first digital SLR. It was love at first click!
In her photography, Kim has a fascination with light and its interaction with the landscape and seems to gravitate to photographing trees. Outdoor, natural light photography is her primary focus, from the intricate detail of wood textures to the expansive vistas of the Ashe County mountains, valleys, skies and rivers. Although she enjoys mostly outdoor and wildlife photography, she also loves to photograph local events.
Kim is the general manager at McFarland Publishing in Jefferson, NC.