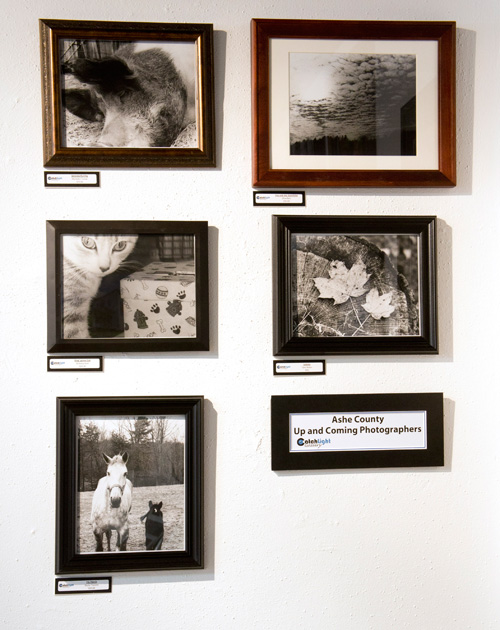 Catchlight Gallery is excited to provide a space in the gallery solely dedicated to Ashe County's "Up & Coming Photographers!"
Young students from Ashe County High School's photography class now have a place to showcase their work for everyone to see. These works will be available for sale to the public with 100% of the sales going back to the student.
This is a thrilling opportunity for students to be in an environment saturated with professional photographers' works of art. Since the photographers work in the gallery on a rotating basis the students also have access to meeting them and chatting about the journeys that brought them to photography.